Colorado Springs Preschool Day Care Center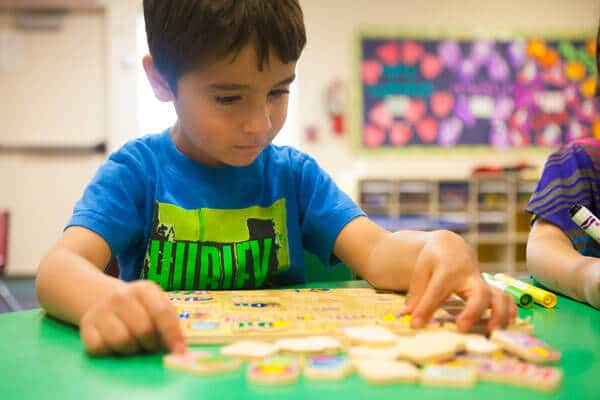 PRESCHOOL
Our preschool curriculum was designed with the knowledge that children learn best with a "hands on" approach. That is why we want to make learning fun, and everything we do is designed for preschool education.
Each morning we start preschool with 'circle time'. This is a fun time where children learn the pledge of allegiance, the weather, the calendar, letter and name recognition, along with choosing class helpers. We have fun talking about the activities for the morning.
Other Activities Include:
Weekly themes to teach your preschooler math, science, music, movement, art, reading, Spanish, writing, and language skills
A letter and number of the week to help improve writing and language skills
Bible stories that familiarize your preschooler with Christian values
Spring and Fall assessments to track your child's academic development toward kindergarten readiness
Active involvement from parents as well as communication between parents & teachers
Guest presenters add excitement and fun to our program
Folders are sent home at the end of each week with your child's work as well as any weekly updates
Playtime to socialize and encourage their imaginations
The teachers design their lesson plans to meet the unique developmental needs of preschoolers, making sure that each child receives the attention and skills they need to succeed.
Prepare Your Child for Success!
Give us a call today to schedule a tour and see if Sunshine Learning Center is the right Colorado Springs preschool day care center for you.